We want to thank every South Metro Pheasants Forever Member and their respective guest, Sponsors, Underwriters, Table Purchasers for turning your Spring 2020 banquet tickets into a donation to the South Metro Pheasants Forever postponed Banquet. It was an unfortunate event that we were not able to hold our live banquet this year because of the current Environment and COVID-19 as this is always a time of camaraderie and fun for all supporting a common goal. Our top priority was the safety and well being of everyone of our members to keep everyone healthy and safe to be able to enjoy the upcoming Pheasant Season and future seasons.
For this donation, South Metro Pheasants Forever took a few of our Guns scheduled for raffle items at our banquet to put into to a raffle to say thank you for your efforts and your generosity. We additionally added in our Pheasants Forever 2020 Print of the year and our Quail Forever 2020 Print of the year.
The Winners of the Raffle are listed below. We will contact each winner directly and work out a time to pick up the Prints and also work out a day and time to go to Bass Pro Shops in Denver to pick up their firearm and do the back ground Check. (All winning firearms are subject to a successful background check. Any person not able to pass the background check will automatically relinquish the winning firearm back to South Metro Pheasants Forever.)
---
Winner of the Legacy Pointer 12 Ga. O/U: David McDonald

---
Winner of the Savage Axis .30-.06 with Synthetic Stock: Michelle Seubert
(Michelle works for CPW at Barr Lake and we are proud to have her as a South Metro Pheasants Forever Chapter Member)

---
Winner of the CZ Quail 20 Ga. Youth Shotgun of the year: Beverly Edwards

---
Winner of the Pheasants Forever 2020 Print of the Year: William Oneill
---
Winner of the Quail Forever 2020 Print of the Year: Jeff Terrill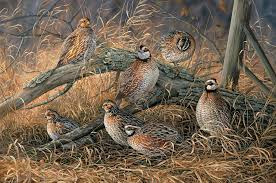 ---
Again thank you for your donation and generosity. We look forward to seeing everyone at the Spring 2021 South Metro Pheasants Forever Banquet March 13, 2021 at the Marriott South in Lone Tree, CO
Be Well, Stay Healthy & Have a great 2020 Pheasant Season!!!!!
David Oine, Banquet Chair
South Metro Pheasants Forever #0816